Building Greener, Cleaner and Better Tomorrow.
Navrattan Group
Navrattan Group of companies is a global enterprise comprising over Nine independently operating verticals. Though the group was founded in 2010, its foundation stone was laid in the year 1999 by Mr. Himanshu Verma. Mr. Verma started his career by assisting his father in his Jewellery business and acquired business acumen under his guidance. Soon Mr. Verma established Navrattan Consultancy Pvt. Ltd. and hence forth there has been no looking back. Headquartered in Mumbai, India, Navrattan Group encompasses several business sectors including Engineering, technology, construction, infrastructure development, mining and energy. The group and the companies within are headed by Mr. Verma who personally takes all business related decisions. Navrattan companies with significant scale include Roman Ecological Cement Products Pvt. Ltd, Navrattan Cement Industries LLP, Navrattan Green Power Co Ltd, Navrattan Science and Technology Pvt. Ltd, Navrattan Infra Pvt. Ltd.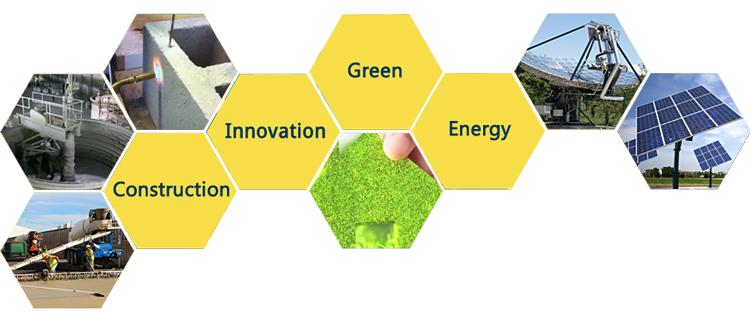 It was in the year 2009 when the group first ventured into Eco-friendly innovative technological concepts and since then has been focusing on acquiring and developing various alternative (Eco-friendly) ways to make earth a better place to live. The Navrattan Group is actively involved in developing and acquiring Intellectual Property rights of various science and technology from all over the world.
The idea was conceived in the mind of Mr. Himanshu Verma who first came up with Navrattan Free Power Corporation Ltd., a company providing Solar Power Panels to generate alternative Green energy, it was slowly and gradually that the Group evolved with Navrattan Crete (Eco-friendly cement), RECO cement binder (an Ecological and sustainable cement binder, Navrattan Infra (providing affordable housing to EWS and LIG's) and many more to name.
Navrattan Group – The Indian Scenario
First of its kind in the country to bring RECO Cement, a US Patented cement binder technology in India.
The only company in India to innovate Eco-friendly cement, Navrattan Crete
Among the best Infrastructure development company in the country
The group holds the patents to SUNSUL Technology, an alternative energy generation technology that uses industrial waste products to generate electricity
The group strives to serve the largest number of common people and its broad array of verticals has only widened our ways to achieve societal benefit and customer satisfaction. Our foray into developing and acquiring the rights of sustainable and 'GREEN' technologies has been a strong expression of our commitment. At Navrattan, we firmly believe that quality and commitment is the backbone of the company's culture and our entire business actives are centered on this approach.
The Navrattan Group transcends conventional barriers of business because we believe it is our duty to facilitate inclusive growth.